Virtual Reality Goggles and Fire Extinguisher
We offer a complete environment friendly set equipped with a VR goggles and a fire extinguisher for training practice in fire extinguishing.
Eco-friendly: Enjoy the experience and the different scenarios without affecting our environment and surroundings.
Cost savings: We offer our clients a product with all advantages both economical and functional.
Zero risk: we guarantee the total elimination of risk of burns, freezing and intoxication with this simulation.
Movility: we offer an easy to transport easy to use in any space product.
Neverending repetitions: the client can repeat the experience as many times as desired.
Easy of use: we offer easiness in the use and enjoyment of the experience.
Customizable: we offer a custom service for each of our clients and their goals.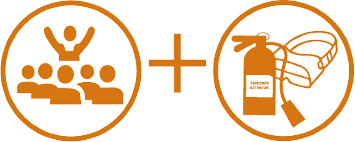 Standard fire extinguishing practice
Práctica estándar de extinción de incendios
+
Juego completo: Extintor + Gafas VR + Experiencia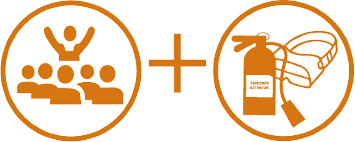 Custom fire extinguishing practice
Práctica personalizada de extinción de incendios
+
Juego completo: Extintor + Gafas VR + Experiencia